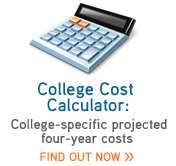 About Coastal Financial Advisors

Coastal Financial Advisors, a Registered Investment Advisor, is a "Fee-Only" financial planning firm. We offer services for individuals, families, and businesses. Services include comprehensive financial and tax services, investment management, goal setting, insurance review, estate planning and comrehensive college planning. We accept the financial stress people live with and provide the time to help our clients enjoy their lives.
Our clients are people from all economic backgrounds and all walks of life. We tailor our services to the client needs. We believe that this is not a one-time event but rather a long-term process in order to achieve our client's goals and to build and sustain their net worth. We also coach entrepreneurs with the startup, purchase or sale of a business. Additional consulting is available for small business.
Dennis K. O'Brien,
President and Founder




Dennis K. O'Brien holds Master degrees from Polytechnic University, NY and Stevens Institute of Technology, New Jersey, as well as a Bachelor degree from Rutgers University, NJ. He has passed the NASD Series 7 and 66 license exams. Additionally, he has been licensed by the state of New Jersey to provide insurance requests in the areas of life, health, property and casualty.



Mr. O'Brien frequently attends conferences and seminars to maintain his professional development and to maintain current knowledge on the regular industry updates. While Mr. O'Brien is licensed in these areas, he has committed his practice to "Fee-Only." By committing to a "Fee-Only" practice, he dispels any potential conflicts of interest by not selling any products and therefore receives no commissions introduced by doing so.





Additionally, he is a member of several professional associations including National Association of Personal Financial Advisors (NAPFA), the Financial Planning Association (FPA) and National Association of Tax Professionals (NATP).
Coastal Financial Advisors is a leader in providing college planning and funding solutions to parents of college-bound children, helping them solve their college funding dilemma.
The practical benefit can be significant savings on a family's overall college bill - dollars that could be reallocated for other, even more urgent purposes, like retirement savings.
Whether your income is $50,000 or $500,000, our expertise is intended to help you in the following ways:
save on your out-of-pocket college costs
save untold hours of research and effort attempting to make well-informed college planning and funding decisions

prepare and pay for college effectively and efficiently, without incurring suffocating debt or "robbing" your retirement accounts
learn ways to increase your retirement contributions during the college years
send your child to the right college, for the right reasons and for the right price
Read on to learn how we can make a difference for you - starting today - including how you can receive a quick diagnosis of your situation.