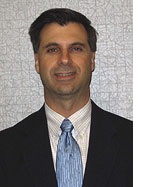 Learn about AmeriCU Services, LLC

Phone: (315) 356-3301
Email Us

CONCERNED ABOUT THE OUTRAGEOUSLY HIGH COST OF COLLEGE?
AmeriCU Services, LLC
can help you save ON, not just for the cost of college by:
Guiding you on how to save ON, not just for the cost of college and reduce your out-of-pocket college costs - regardless of your finances.
Advising you on how to become eligible for more financial aid and grants for college.
Helping you decide which college savings option is best suited for you ( 529 plans, savings bonds, etc.) and suggest effective strategies for funding any shortfalls (PLUS loans, Stafford loans, private student loans, home equity, etc.).
Providing you with hands-on coaching and guidance through the entire college admissions, financial aid and forms process - to help you in your efforts to send your student to the right college, for the right reasons and at the right price!
Get started with a free consultation.

Here are your next steps: