YOUR DATA IS SECURE
Your privacy is of paramount importance to us; therefore, we have taken deliberate steps to safeguard it by creating a service that allows you to remain anonymous.
more...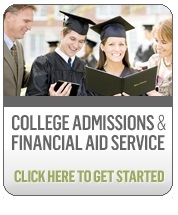 Before completing the dataform, here is some important information to help you prepare to complete the form easily and effectively.
The dataform will ask a series of college planning and funding related questions. Just like a doctor asks patients questions in order to make a proper diagnosis, the questions are all intended to diagnose your situation. The answers will yield a quick diagnosis of your situation and will also be used to develop your customized college funding plan that will help you effectively and efficiently prepare and pay for college costs - likely saving you thousands of dollars in the process.
Many of the questions on the form require a simple yes/no response. Very few fields are required to complete the form and are indicated in blue. The more detail and accuracy you provide on the form, the more accurate and comprehensive your results will be. Using approximations will still yield a valuable result.
For the most comprehensive and detailed results, consider having the following information available for reference:
| | |
| --- | --- |
| | Latest tax returns |
| | W2 form |
| | Financial records |
Help icons:

are included in the form to provide additional information.
As for the security of your data, read our
security policy
.
The form does not require any personally identifying information. Therefore, your privacy is guaranteed!
Four simple steps to solving your college funding concerns
Schedule your client appointment.
Complete the online dataform. You can complete it now or download a hardcopy and re-enter the data later.
Submit your dataform to www.MyCollegePlanning.com and within seconds a quick diagnosis of your situation will be available for review.
During our meeting, we'll take the first steps toward developing an action plan that will help you reduce your out-of-pocket college costs..