Educational Presentation for Parents of College-Bound Students
Sponsored by Mission Park Capital

Presented by Collegiate Funding Solutions
Title - Sending Your Child to College For Less Than the Advertised Price
Mission Park Capital
Enrique Perez
413-597-8901
To get immediate access to this presentation, please activate it below.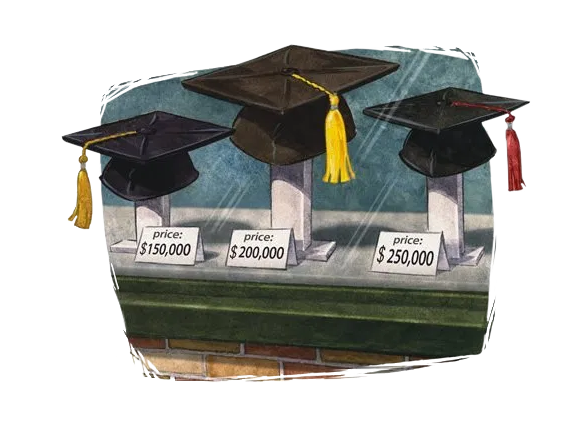 Educational Presentation for Parents of College-Bound Students
Do you have a college-bound high school student? Do you realize that college costs aren't going down...only up?
If you're motivated to pay the least amount of money possible to any college, now is the perfect time to give yourself and your student a way to help accomplish that goal.
Collegiate Funding Solutions' mission is help you save ON college costs, avoid suffocating student loan debt and improve your retirement savings outlook.
Watch this educational presentation and you'll learn:
HOW to get discounts from high priced colleges
HOW expensive private schools can cost you the same or less than state universities
TEN MISTAKES parents make that cost them money in lost financial aid and tuition discounts
WHY EVERY FAMILY - irrespective of their financial situation - MUST file the FAFSA, no exceptions!
Armed with the expert information and strategies that you'll learn from a college admissions and financial aid expert you'll be empowered to make better informed choices, which may end up saving you significant amounts of money on your out-of-pocket college costs.
Share this presentation with your family/friends that have college-bound high school students. They'll be grateful!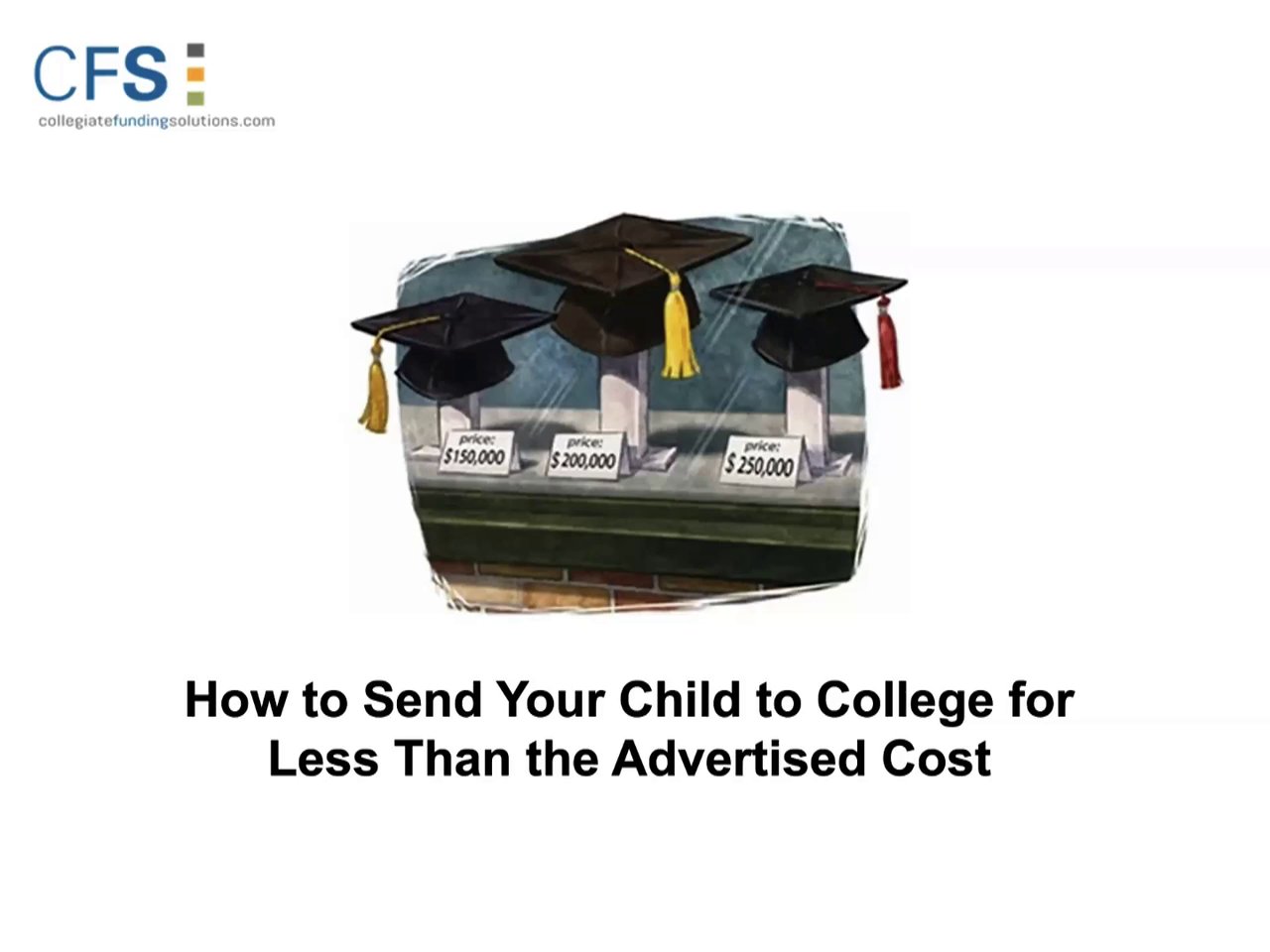 "This educational webinar was phenomenal! I took pages of notes and realized how unprepared I am, even though I thought I was!" K. Carrol, Virginia